Watch this informational video:
---
These custom made "End 2 End" Swim Spa & Hot Tub Cover(s) are proudly manufactured in the USA. This premium cover is constructed with the highest quality materials available, with a focus on "Energy Efficiency" & "Safety" with one-person ease of use. Our Revolutionary One-piece cover design makes a complete seal and rolls as shown from "End 2 End" with one person in less than 60 seconds! Engineered to last a lifetime on-top of your swim spa…replacing the hinged, Bi-fold covers.
The "End 2 End" Cover is built to last… in all elements and weather conditions… fully framed to handle snow load…The top and thread are engineered with UV protection, and will not deteriorate in direct sunlight.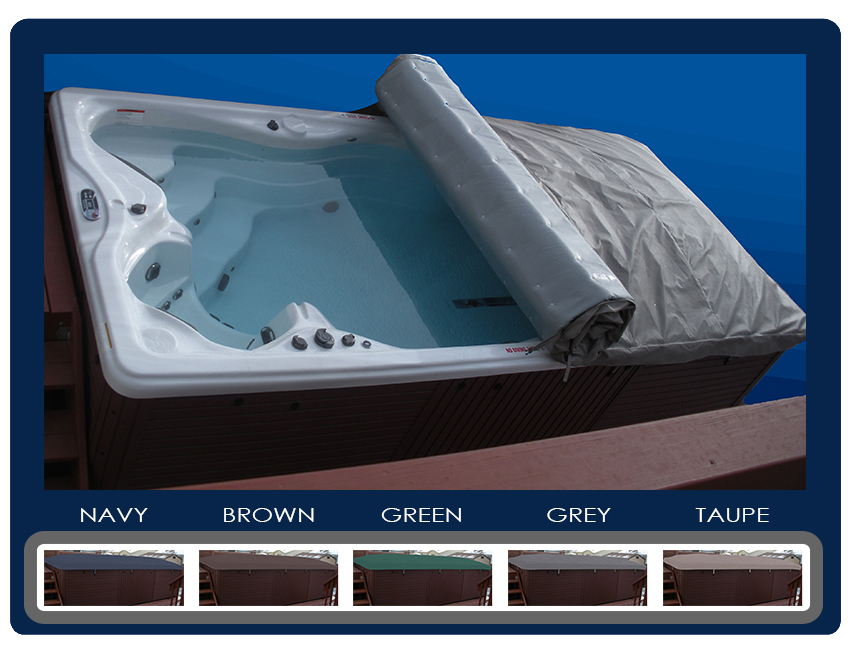 The "End 2 End" Cover can be ordered in any of the 5 color options shown in the picture above. Fitted to your Swim Spa or Hot Tub the "End 2 End" cover makes a wonderful alternative to the traditional covers on the market today.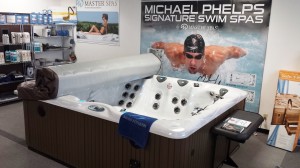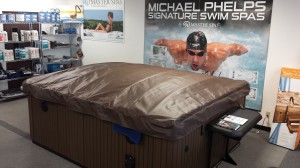 Example above of the "End 2 End" cover on our showroom floor with a Michael Phelps Legend series Hot Tub by Master Spas (MP Legend 900)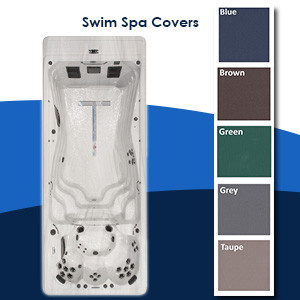 If you would like to order an "End 2 End" cover, contact us at:
855-SWIM-FIT (794-6348) or info@swim-fitness.com.