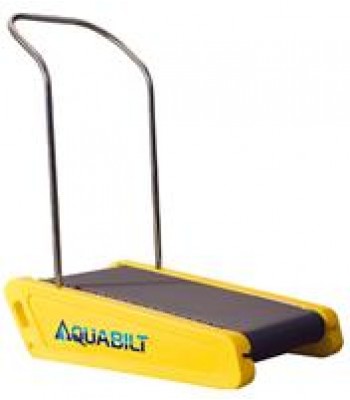 Aquabilt Pool Treadmill (A-2000)
Aquabilt Treadmill
$1395.00
The A-2000 model is new for 2014. Recommended for use by individuals at all fitness levels, it is the most versatile and light weight pool treadmill we have ever built and can be used in any in-ground or above-ground pool. Made from the highest quality materials, it is robust, motorless and maintenance free. It is uniquely designed for use in a swimming pool and will not rust or deteriorate from heavy use outdoors while submerged in pool water.
SPECS
Weight: 46 pounds
Belt: 31″ x 18″
Height with handrail: 48"
Assembly required: Handrail installed or removed without tools in 10 seconds; no other assembly is required.