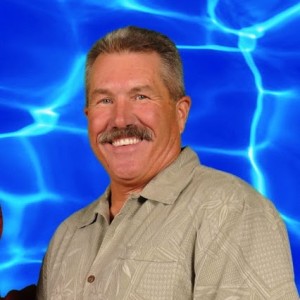 Joe Stone – Owner of Swim Fitness
Joe Stone is a world class Swim Spa & Hot Tub expert with a knowledge base deeper than you will find in any part of the industry or other Pool or Hot Tub showroom / retailer.
As a Co-founder of the company "Balboa Instruments" (founded in 1979), he was a key principle in developing the cutting edge technology used in hot tubs and swim spas globally. Over his almost 30 years in operations with the company, it grew to become the largest and most innovative "Pool & Spa" electronic manufacturing & engineering company in the world – including the "#1 provider of patented electronic controls" to the pool and spa industry world wide. Joe invested his time as the chairman of the "National Hot Tub Council" where he received the Eagle Award for his contributions & service over many years. After Balboa Instruments grew to over 400 employees, Joe decided to take a new course, "Ranching & Performance Horses" for a number of years, which lead him to a fresh perspective.
In 2010, Joe was presented with an idea from Master Spas to get back in the game. With the encouragement and persistence of a key representative at Master Spas, he told Joe about the development of a New Swim Spa product line built & engineered in collaboration with Michael Phelps & his coach Bob Bowman.
Having contributed to the development of electronic controls for Master Spas, still in use today, Joe was intrigued to meet & chat with the record breaking Olympian; Thus, agreeing to attend an event with Michael Phelps about the partnership in this latest endeavor.
That's when everything changed. In a one-on-one conversation with Michael Phelps, Joe asked him why he wanted to partner with Master Spas. Michael said, "First, Master Spas is the best premium swim-spa on the market." And secondly, Michael's post-Olympic goal was to inspire everyone to get in the water and show them the benefits of a healthy and active lifestyle. That was the inspiration that led Joe to begin a new business development direction in the Retail showroom.
After founding Swim Fitness, Joe has been continually engineering & developing a "White Glove" service to customers, also donating a portion of sale proceeds to local swim teams & clubs and helping the handicapped via the Special Olympics & Master Spas. The greatest reward for Joe has been the warm expressions of countless people realizing the benefits of Swimming and Aquatic Therapy in your back yard! Joe Stone is committed with the mission to help increase awareness, improve health, and develop the active lifestyle we all want and need. He serves his customers with the highest possible caliber of customer service and sells only the most cutting edge, innovative & "Best of Breed" quality products available in the marketplace.
Phone: 855-SWIM-FIT (794-6348)
Curtis Buijten – Master Spas Certified Technician
Curtis has completed the highest level of factory training at the Master Spas factory and is certified to help with any issue that may arise with your Hot Tub, Swim Spa from Master Spas.